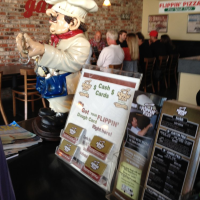 Flippin Pizza Fundraising
Gift Card Program
Our community outreach coordinator will work with you to generate a Flippin' Pizza gift card campaign aimed at generating Flippin' dough for your cause. During your campaign 50% of every purchased Flippin' Dough $10 gift card (can be used at any of our Flippin' Pizza locations) will be donated to the organization or school of your choice.
Flippin Pizza Fundraising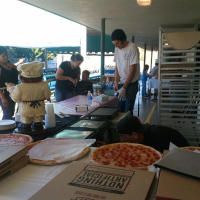 School Catering
Professional Catering for Schools
Nothing Artificial. No oil, sugar or high fructose corn syrup added. We do our best to only use natural ingredients to provide a healthier pizza for the students and staff to eat.